By definition, the real estate industry is all about property. To a real estate agent, a house is a house – they invest in it and flip it off for a higher price (after some tweaks, of course).
Also, by definition, interior designing is about the marketing of a property. While it may seem that interior designing is about filling an empty house, it is more than that. To an interior stylist, a house is not just a house; it is a home, filled with people. With that vision in mind, they make it more appealing to buyers by staging the house with spaciousness, comfort, and a general homely feeling in mind.
Interior designers, while having to be paid, save time and money for the real estate industry overall and here's how.
Interior designers have access to resources – furniture, draping, upholstery, etc. By being consistent and well-connected, buyers from firms tend to obtain high-end resources at costs significantly lower than market prices. This drives down investor expenses, thereby increasing the slice of the profit pie.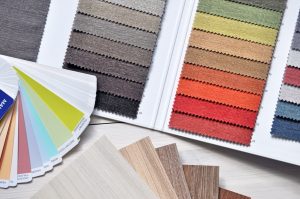 Interior designers know that the addition of resources is not all that is required to succeed – anybody can put up a couch or take down a wall. They have a deep understanding of what sells a property better, and what doesn't – they also know what increases (and decreases) the value of a property. They are the ones that know how to convert neglected buildings into comfortable living spaces.
They are also the ones that understand how the renovation market works and appropriately let you know the best time to remodel or add to your property. They can identify the features and details – including but not limited to finishes, appliances, and colors – that appeal the most to homebuyers, hence increasing your profit even more.
Another important understanding an interior designer has is about trends and appropriate popular (and outdated) designs. They understand that the last thing a homebuyer is looking for is a finished house where they feel out of place. To further cut expenses, they also tend to redesign homes with mass-manufactured items, also known as cookie-cutter options. They have insight into what goes into a place that makes people feel special, and how to keep the costs affordable.
As said before, real estate agents and investors tend to think for themselves – but interior designers tend to think for their buyers.
Unlike investors who decorate the place to match their taste and make them feel in place, interior designers decorate the place with the customer in mind. Simultaneously, they are also focused on keeping the costs down and the place affordable – still thinking about the homebuyer!
Staging a property is what an interior designer is perfectly suited to do – they are the ones best equipped to market property. By thinking for the homebuyer (and well-ahead, at that), they make sure that the service feels personal. Albeit the property might be temporarily theirs, they understand that in the case of their client, it might be forever.
Interior designers understand the styles and ornamentation needed to suit the tastes of the homebuyer. They know to make properties stand out from their competition while still keeping it trendy and appealing to the diverse majority. Hiring an interior designer tends to increase the profit gained from flipping a property while resulting in homes that are beautiful, stylized, artistic, and well-functioning. With those fundamentals in mind, interior designers complement the real estate industry.